Hidden
Our products
We see our role in the plant based segment to offer an easy and recognisable alternative for meat, allowing consumers to easily switch protein sources. Consumers prefer products that look fresh and offer greater flexibility in preparation. Our products not only look like fresh meat, but also cook and taste like actual meat. With each developed product, we strive to make it as difficult as possible to taste the difference with the traditional meat equivalent.
Our developed meat alternatives cover the variety of products that you would typically find in your meat counter.
Hidden
Private label
Plant based products are here to stay and will become the standard protein source in our daily meals. We believe that meat replacers, like most other protein sources, will develop towards a model with a dominant shelf presence of private label (PL) products. By focusing on developing PL products for different markets and customers, we continuously bring the market to the next level in regards to product quality and meat-like experience. 
With a focus on PL we make plant based products affordable to a bigger group of customers and therewith accelerate the protein shift. We are that dedicated partner for retailers and food service customer that will go that extra mile for your PL. 
Hidden
New product introductions
We believe that co-creation plays a crucial role in successful (new) product introductions. Therefore we aim to establish partnerships with our customers. Our NPD team is here to develop together the right product for your country, region and/or end-customer. They take on these kinds of challenges to develop the right product for your PL, so that the introduction of our product under your private label becomes a big success. By working together we can raise the bar for plant based meat replacers.
 Next to being customer driven, our NPD is continually improving the quality and experience of our products. Besides this we are pro-actively developing new products based on market trends and outlooks.
Hidden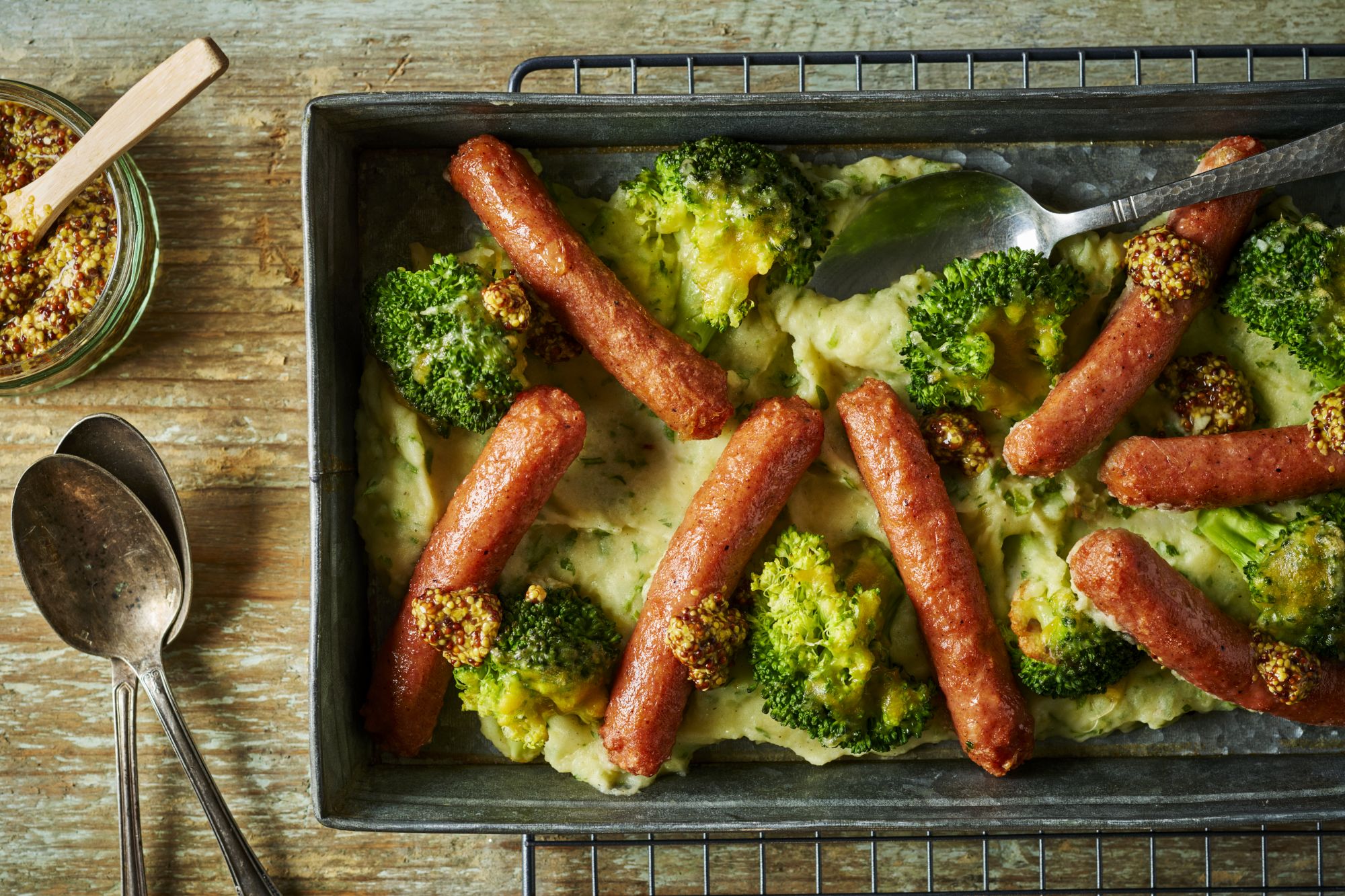 Healthy meat replacers
Our products are tasty and affordable, but also healthy. Our NPD team therefore has invested a lot of time and effort in developing products that are low in salt, low in saturated fat, high in protein and high in fibers. Next to that we can add vitamin B12 and iron to offer a complete substitute for traditional meat.
We even succeeded in producing a full product range which is within the target settings  for a healthy meat replacer (strict low targets for salt and saturated fat) of the food and nutrition center of the Netherlands (www.voedingscentrum.nl). On top of that we can already deliver products with an 'A' score at Nutriscore.
Hidden
Sustainable packaging
We are able to handle different types of packaging. For retail packaging we look for sustainable solutions. Therefore we started with RPET (fully recycled) plastic trays, but we are also equipped to handle hybrid packaging (carton with a small plastic layer that can be separated and therefore easy to recycle). For the out of home market we also look for sustainable solutions. Examples include recycled plastic bags and FSC certified carton boxes.
Hidden
Sustainable raw materials
When it comes to our raw materials, we have high standards and are ambitious when it comes to the future. We started with mainly soy based products that we buy from areas where no deforestation has taken place (e.g. North-America) and non-GMO is our standard.
Our vision however, goes further and is more ambitious. We are looking at raw materials that are more sustainable and closer to home. In order to accomplish this we are building a partnership in the Netherlands to grow, harvest and produce our own proteins from Dutch fields. With this we would not only support Dutch farmers but also lower the carbon footprint of our products. This gives us a 100% dedicated and transparent production chain from farm to fork.