Hidden
Baking pan
5 minutes at medium
Oven
6-8 minutes at 225 °C
High in protein
100% vegan
Source of vitamin
B12 & iron
Hidden
Vegan bacon pieces
Bacon, it's almost great with everything. Now we have made it plant based, as bits or strips. Smoked, or just "cured", we got you covered. We have multiple sizes and dimensions available, just let us know what you are looking for!
We can make our vegan bacon from a wide range of raw material, mostly non-GMO soy. Our bacon pieces cook nice and crunchy and keep their distinctive taste. Great for in a salad, on a burger of mix them through a mashed potatoes.
Our vegan bacon pieces are available with Nutriscores, with adjusted salt and low saturated fat levels, as well as being high in protein and fibres. If we do not have the right version or proposition available at the moment, we are happy to develop this for you!
Hidden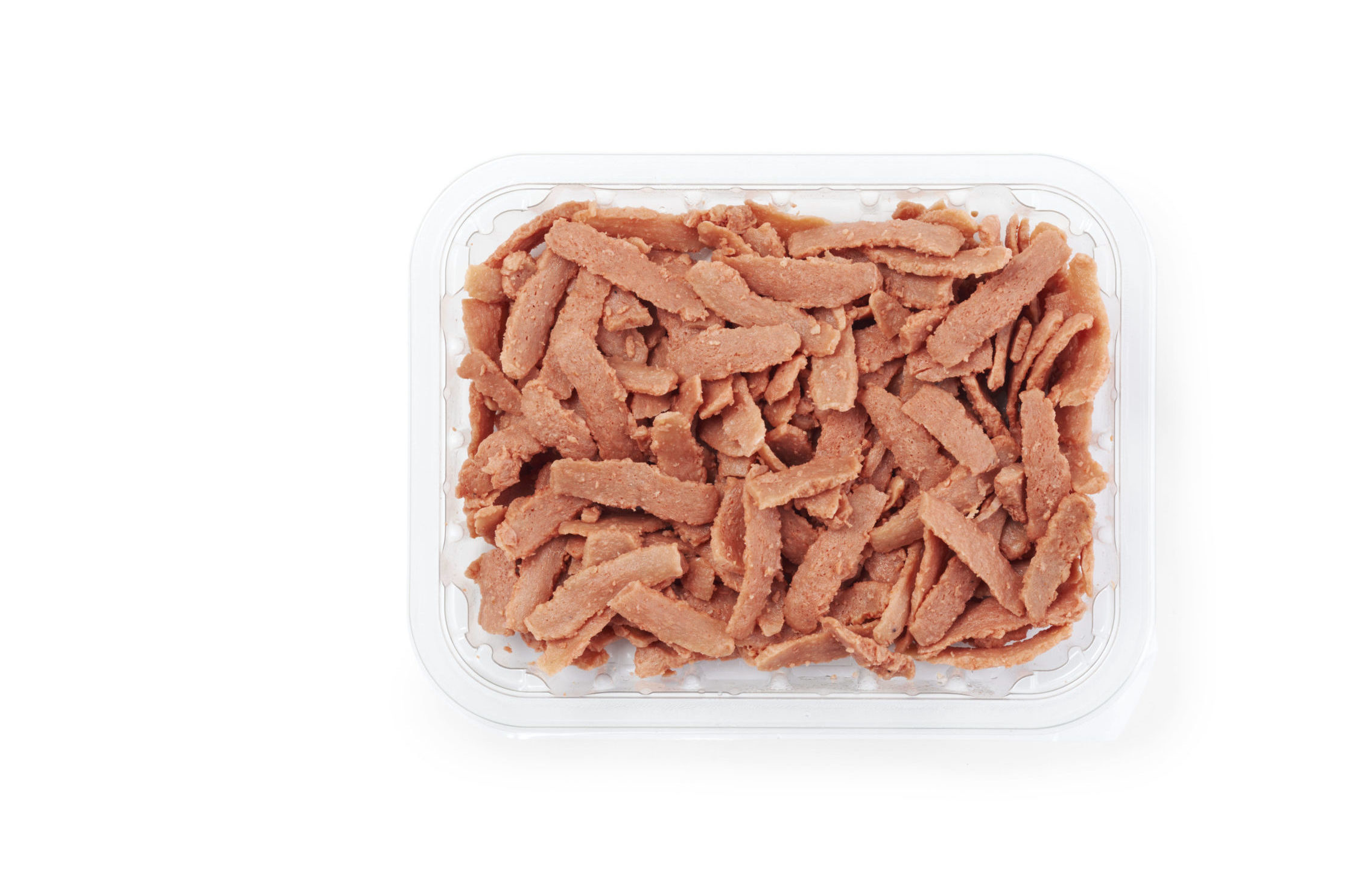 Packaging
Our bacon pieces are packed per 160 gram in:
MAP retail packs made from 99% recycled material. Depending on your needs we can work with full colour labels, printed top foils and sleeves
Hybrid paper seal packs that use 75% less plastic. These are retail packs consisting out of paper and plastic, which can be separated and recycled separately.
For customers looking for non-retail packaging we offer this product IQF bulk packed in pillow bags. Depending on the requirements we can pack in bags ranging from 1 to 10 kg in a size that fits best for you! These bags can be packed in cartons of crates matching your weight requirements. Interested or questions, feel free to contact us!
Hidden
Summer mash with
vegan bacon
Try our vegan bacon pieces in a tasty summer mash with potatoes, white beans, iceberg lettuce and soy milk.